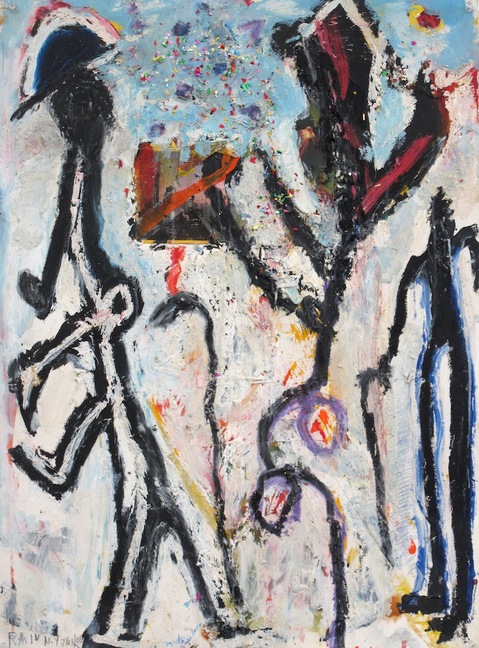 Rain NY, 1996, mixed media, 30" x 22"
TWO RECENT TRIBUTE ARTICLES
"
A Tribute to Marty Greenbaum (1934-2020)
," Brooklyn Rail, May Issue, 2021
"
Remembering Artist Marty Greenbaum (1934-2020)
,
" by Jeannie McCormack,
Gallery & Studio
, Fall Issue, Vol. 2, No. 1, 2020
ONE PLUS ONE EQUALS THREE
David McManawa, Roy Friday,
Marty Greenbaum
, Robin Ragin, Nancy Willis Smith; Curator and essays: Roger Winter
Kirk Hopper Fine Art
, Dallas, TX
January 19 - February 26, 2019
Marty Greenbaum's work is genuinely messy, crude and seemingly generated by a kind of infantile depravity. The show has the look of a sleazy midway at Coney Island (where Greenbaum is from). It comes on as pathetic, trivial, and awful, and succeeds at being thoroughly enchanting. ("Marty and Lulu's Playground," Strike Gallery, 1965).
David Bourdon, the village VOICE
Mixed Media - Flat galleries